Sounds like for $220 US dollars, you can make it ever worse. It's not to late to get the history buff in your life the perfect gift: Send them to Isgyvenimo Drama, a 3-hour experience of life during the Cold War era in Lithania.
Yes, that's right. For the next 3 hours, you can be treated like socialist scum, but it's on purpose!
At the end of your trip, you're rewarded with a shot of vodka. Shouldn't that be towards the beginning?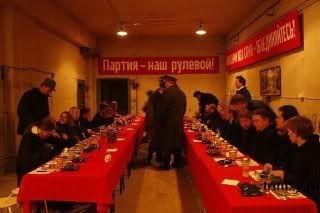 I have to be honest though, I think this would be interesting. A little frightning, but there's no better to experience it.
Via: Mental_Floss